Budgeting and Cashflow
For many people, when you think budget you instantly think restricted spending maybe to either pay off debt or to save, which can be quite disheartening and often stressful especially if you are not sure where to start or how long it will take to meet your goals.
Put simply, a budget is just a Plan and is key to being financially prepared, we all need one of those irrespective of how many $ we have in the bank or what we want to achieve. It gives us control and helps to remove the unknown as much as possible when we know what we are dealing with.
Budgets are no longer a world of painful time consuming excel spreadsheets and paper receipts. Technology has advanced budgeting to apps and programmes designed to make life easy, less time consuming and work for you.
We want to make life as easy as possible for our clients and have chosen to use the most up to date Wealth Portal on the market. There are many features but basically it links together your bank accounts, credit cards, super, loans, car, property. You are able to see clearly see your overall financial picture. It is secure, using the same security software as the banks and McAfee virus protection. You can set and change spending limits, set goals for savings, even upload your receipts for tax time. Full details are under the Wealth Portal section of this site.
Securing your financial future is not just about building your assets, but also paying down debt. We can help you build strategies to help you reduce and eliminate these debts as quickly as possible without overly affecting your desired lifestyle.
We will offer support tailored to you in setting up your plan and work with you as your goals change, are met and you set new ones. We will partner with you to make budgeting easy, giving you peace of mind and help you reach your goals.
Have a look at the video below for more information.
Call us today on 0423192887 or send us a message via the Contact page or via Facebook.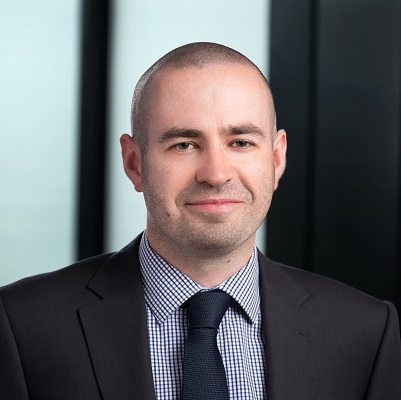 Chris Watts
Director and Financial Planner
Chris specialises in Superannuation, Retirement Planning, Centrelink advice, TTR, Risk insurances and also Budgeting & Cashflow.
Chris is degree qualified and holds several industry qualifications. He has worked in Financial Services since graduation both in the UK and here in Australia. He initially started his career as a Mortgage Broker and then as a Financial Planner within large Banking organisations for over 8 years. Chris now enjoys working within his own Practice.
Having worked within the Banking industry, customer service is especially important and is front and centre of the business.
Chris Watts is an authorised representative (1004043) of Dover Financial Advisers Pty Ltd (AFSL 307248).
Relevant Articles...
Compared to previous years, the 2017 Budget was a bit of an anti-climax. In previous years, there have been a number of big-ticket changes - such as the big changes to superannuation that we have been discussing in recent articles. But this year there have simply been a whole lot of small changes, some of which will be of benefit and others will represent a small loss.