Risk Insurance
Risk insurance policies are financial products that will pay the policy holder if the 'insured event' – such as becoming unwell and being unable to work – happens.
Insured events include things like temporary illness, permanent illness, temporary injury, permanent injury, or the premature death of the insured person.
Risk insurances insure your good health, which is actually your most important financial asset. That is why risk insurances are almost always the essential first step in any financial plan. Insuring yourself against a loss of income or earning ability allows you to ensure that life for you and your loved ones goes on with the quality you want, even if something unwanted happens.
We provide the complete range of risk insurance services: death cover, total and permanent disability (TPD), income protection and trauma cover. We help you calculate the type and amount of each cover that you might need, as well as discuss other ways that you can protect yourself against financial loss.
We also show you how to minimise the premiums, especially after-tax, without unnecessarily compromising the quality of the policy or the level of cover that you acquire.
If cash flow is tight, we can assist you to find ways to insure yourself that minimise the demands on your day-to-day income. And, of course, as financial planners we can help you find ways to enhance your income. This makes everything more affordable, not just your insurances.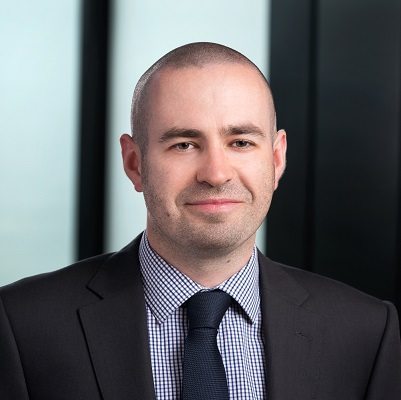 Chris Watts
Director and Financial Planner
Chris specialises in Superannuation, Retirement Planning, Centrelink advice, TTR, Risk insurances and also Budgeting & Cashflow.
Chris is degree qualified and holds several industry qualifications. He has worked in Financial Services since graduation both in the UK and here in Australia. He initially started his career as a Mortgage Broker and then as a Financial Planner within large Banking organisations for over 8 years. Chris now enjoys working within his own Practice.
Having worked within the Banking industry, customer service is especially important and is front and centre of the business.
Chris Watts is an authorised representative (1004043) of Dover Financial Advisers Pty Ltd (AFSL 307248).
Relevant Articles
In 2016, ASIC reviewed the performance of the major insurers when it came to paying insurance claims. The report makes for troubling reading, especially for people who organise their own insurances. The news was much better for people who used a financial adviser to help them arrange their insurances.
Many working Australians – or Australians who used to work – have insurance of which they are unaware. This can be a huge relief if ever something goes wrong and you cannot work. If you or someone you know has become unable to work, then this article is a must-read. And if you think you might need help with a claim, please make sure you contact us.